https://www.freejazzblog.org/2022/06/two-from-relative-pitch.html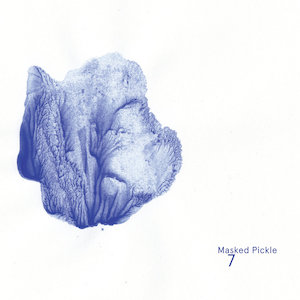 « No star ratings needed here dear reader, this is one of the best recordings for 2022 and probably will stay on my list until the end of the year. »
The trio of Masked Pickle (Olivia Scemama on bass, Tom Malmendier on the drums and Clara Well on any kind of vocals) is a lot more edgy, plus it confirms that the presence of women improvisers on the label's catalogue is much higher than the average. A fact that shouldn't pass unnoticed as well.
The instrumentation, by itself, makes this CD a "weird" listen. I really enjoy when at a first glance on a recording (be it a physical object or a digital one) I'm totally clueless on what I'm about to listen. Masked Pickle fall exactly on this category. The frustrated, funny and aggressive vocalizations of Well form the basis of a noisy improvisation that stands proudly on the margins of anything that could be called as jazz based music. After repeated listening I believe it's more accurate to comment that is thrives just outside of them…
The electricity of Scemama's bass gives 7 a rock edginess that deliberately deconstructs any easy path for interpretations about this recordings. The most obvious "jazz" element of 7 is Malmendier's polyrhythmic drumming, but do not take this for a fact. He is constantly provoking the others to leave any kind well trodden path and run into the wilderness.
Malmendier's choice is followed (or he follows her) by Well's vocals. Well (a first time listen for me) takes no shortcuts in presenting her vocals as gutsy and witty as possible. I really loved how she blends with the other two, making her voice the third noisy instrument of the recording, while standing out as angry as possible.
No star ratings needed here dear reader, this is one of the best recordings for 2022 and probably will stay on my list until the end of the year.